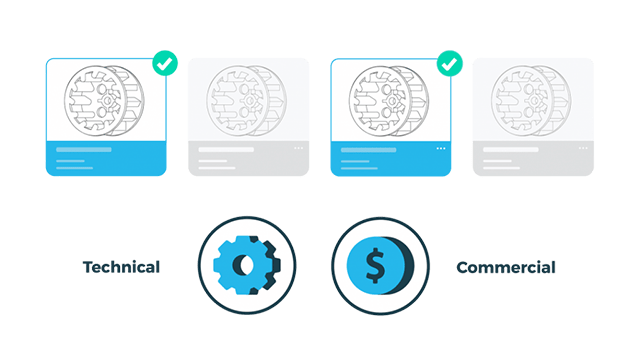 Design, Material & Technology Knowhow
We support you in each step of your 3D printing journey. That includes part identification, material and technology selection, simulation, design improvements and even the design of new parts – from professionals for professionals.
Secure Storage and Easy Process Integration
Replique's digital  inventory platform enables an easy and efficient management of 3D printable spare parts. Once a design is onboarded, the platform – connecting customers and manufacturers – ensures smooth, reliable and secure operations.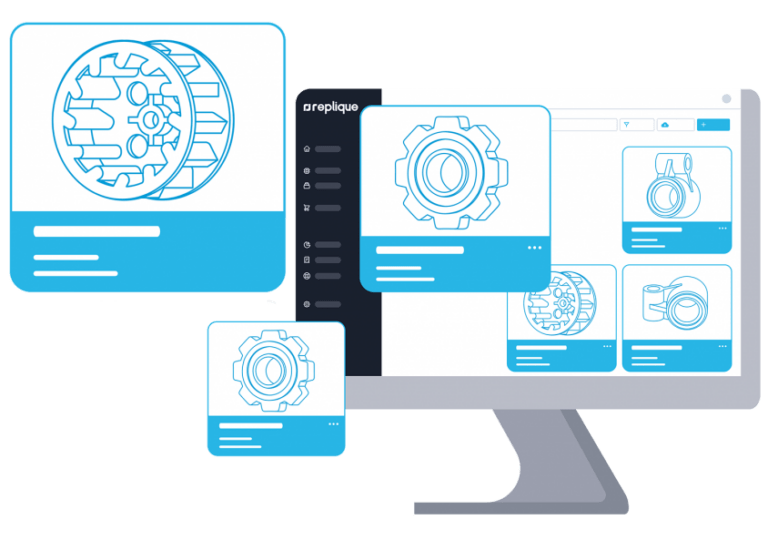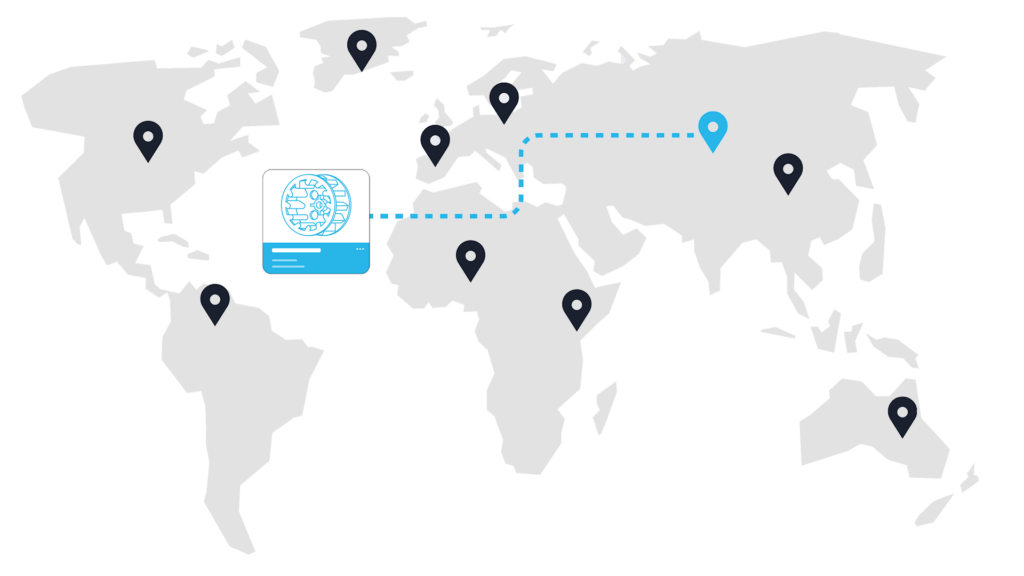 On-Demand and Industrial Grade 3D Printing
Our platform provides you a secure access to a wide range of additive manufacturing technologies. With our global network you can benefit from the advantages of decentralized, customer-oriented production.
Get your free sample set now!
Are you an OEM and relatively new to 3D Printing? Would you like to have a look and feel? With Replique you can produce in all state-of-the art 3D printing technologies and materials. Get a first taste with our free sample set which features a range of interesting material technology combinations.