Enhance quality control in 3D printing with RSure
Add quality inspection parameters and track production results anytime in our platform, just like a digital twin of your part.
For reliable and repeatable quality of your 3D printed parts anywhere worldwide.
Control, optimize & secure your AM processes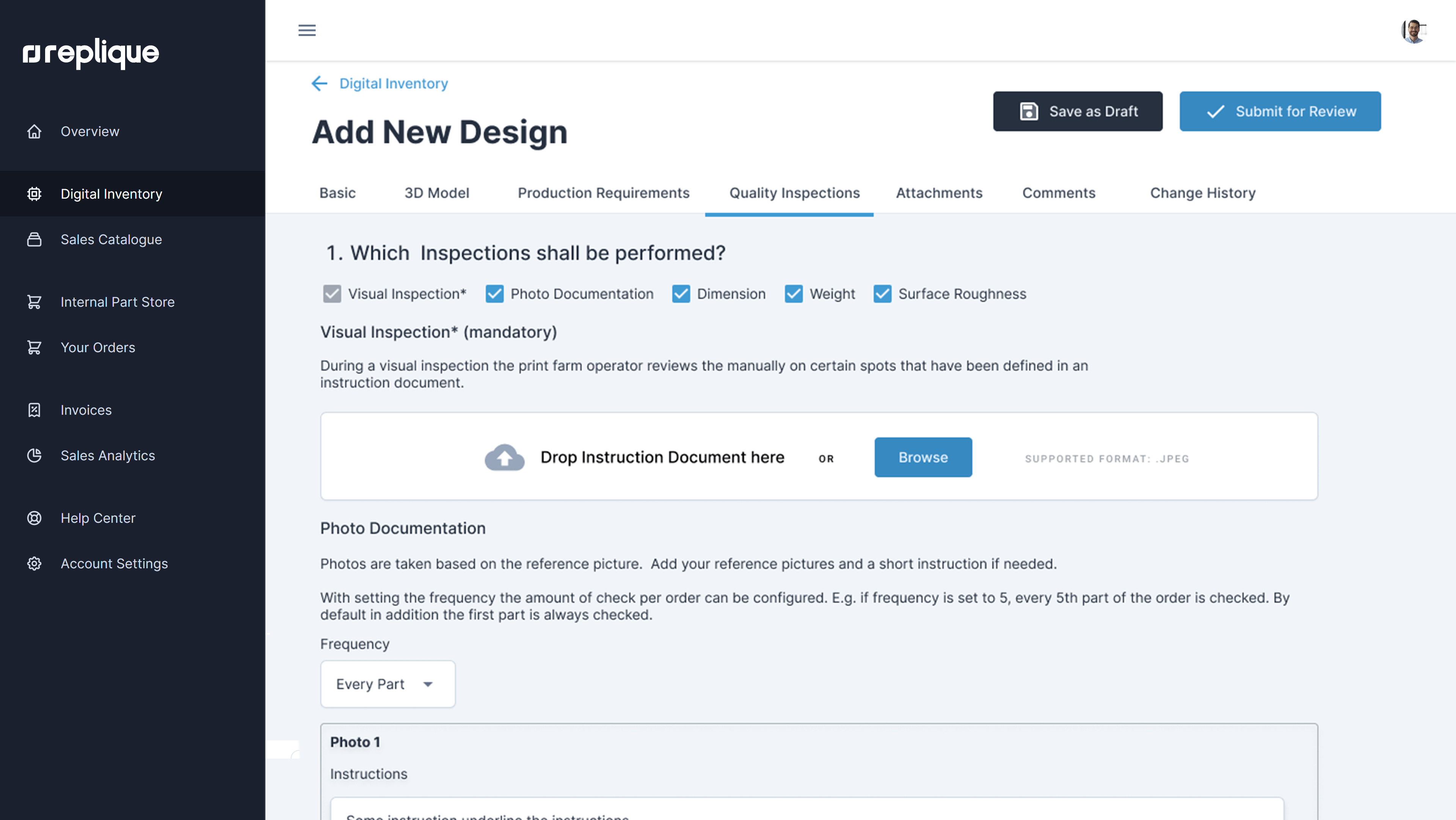 1. Set quality inspection parameters for your part
Set a digital quality inspection for print farms (photo documentation, dimensions, weight, surface roughness)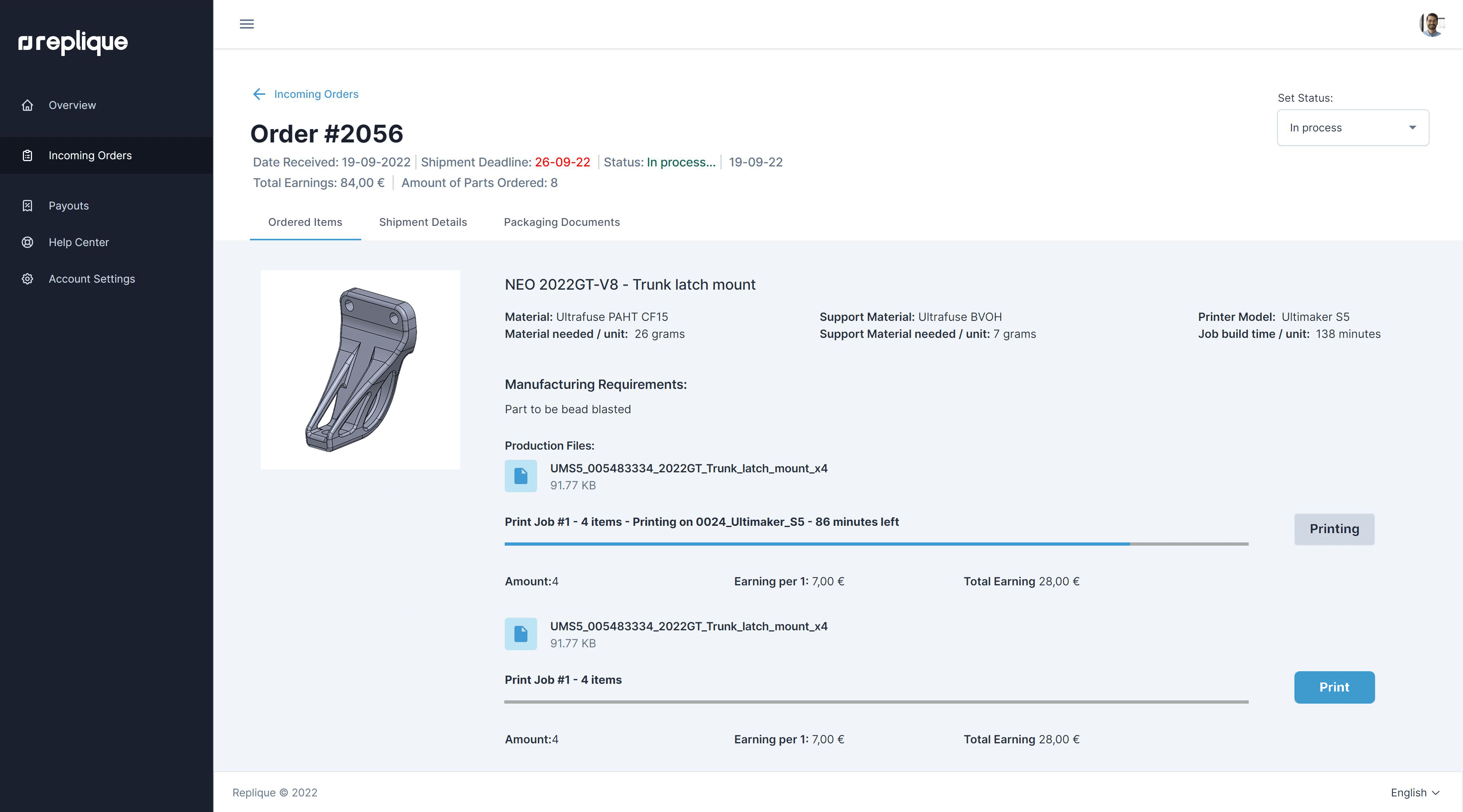 2. Get part produced in right amount, quality & place
Your production files are fixed by encryption, so the parts can only be produced in the requested amount and quality.
3. Track part information anytime, anywhere
Once produced and inspected, you will get a digital twin of each produced part centrally stored on the platform.
Quality assurance made easy, error proof and paperless
Error Proof: Production partners follow your quality checklist
Traceable: Complete documentation of each component
Fast: No unneccessary and time consuming email transfer
Accessible: Real-time upload of quality report on platform
Repeatable: Secured production and quality parameters anywhere
Paperless: Easy documentation via smartphone or computer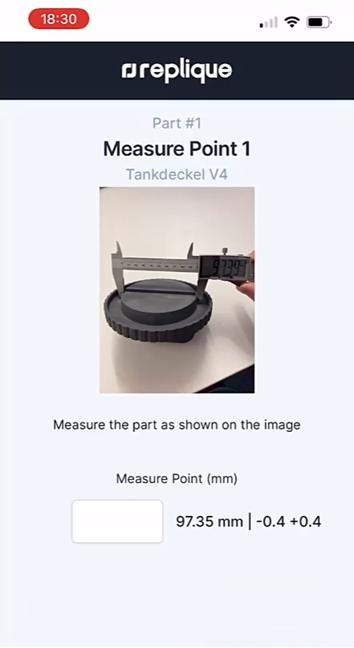 Want to secure your quality in 3D printing?
Start using RSure for your parts! Contact us now and we'll get in touch.