STOP WAREHOUSING,

START SOURCING ON-DEMAND
Unlock agility with a digital inventory and decentral production platform!
ONE CENTRAL PLATFORM FOR EVERY NEED
Get the best solution for your part, no matter what material and technology – in the right quality, the right amount and at the right time & place.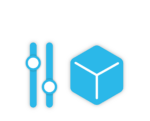 1. Screening & Qualification
We can assist you with part screening, design, simulation, and technology and material selection for additive manufacturing.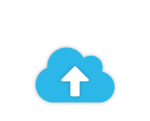 2. Digital Warehousing
From storage and procurement to order management and quality documentation, manage everything centrally on the Replique platform.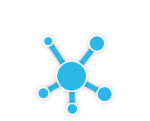 3. Production & Tracking
Print parts decentrally and on-demand using our secure network. Track your parts throughout their lifetime with integrated marking.
Get started right away:
You only need your part drawing
No own 3D printing know-how necessary
No investment in own equipment
Access to certified ecosystem:
Full access to all industrially available materials and additive manufacturing processes
With our materials partnership you are the first to benefit from new material developments
Get access to our worldwide qualified 3D printing manufacturing network
Quality and security with full flexibility:
Order on-demand, no minimum order quantity (MOQ)
Data security and product quality at industrial standard with patented encryption
Easy integration into your system landscape (e.g. ERP systems, e-commerce)
Easy connection of your own printers or suppliers into platform
VIA JUST ONE PLATFORM YOU GET ACCESS TO
ALL COMMON 3D PRINTING TECHNOLOGIES

FROM MORE THAN 85 3D PRINTING PARTNERS

ON 5 CONTINENTS
INTRODUCING RSURE Control, optimize & secure your AM processes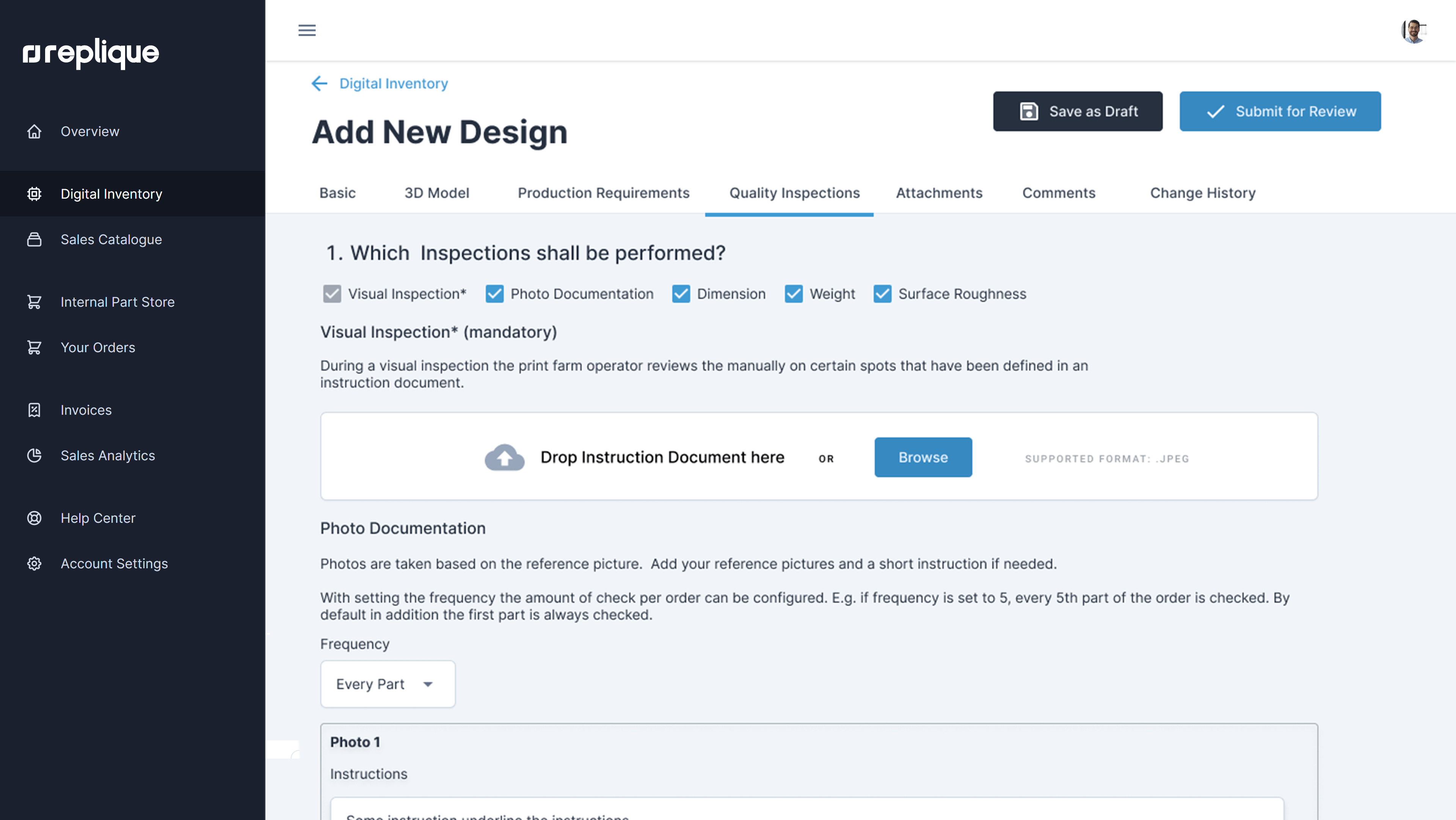 Set a digital quality inspection for print farms
(photo documentation, dimensions, weight, surface roughness)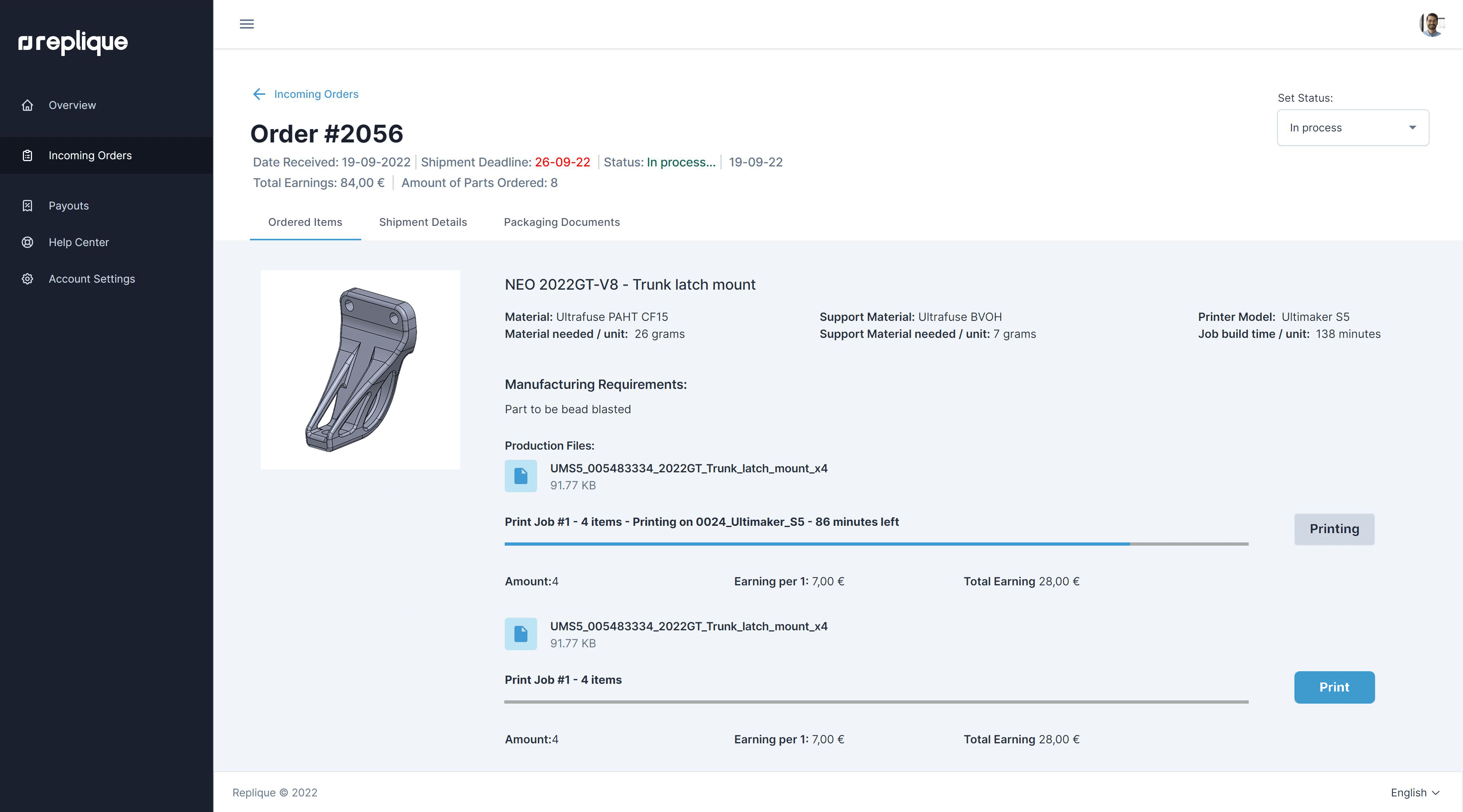 Your production files are fixed by encryption and you get a digital twin of each produced part leveraging our tracking software
START NOW WITH YOUR FIRST PARTS
Polymer, metal, or ceramic – we got you covered