Production Network
Leverage the benefits of decentralized production with our expert network.
Our Production Partners
Replique works with a network of experts worldwide across all additive manufacturing technologies (e. g. FDM, SLS, MJF and SLM) and materials (polymers, metals and composites). To ensure high quality, we carefully select our partners during an onboarding process to identify their capabilities and capacity. With non-disclosure agreements (NDA) and full encryption of our platform, OEM's intellectual property is secure with us.
Using our network you can scale your business fast and efficient. Request quotes for your parts for on-demand and batch printing or onboard your designs on our digital inventory for an even smoother workflow. Leverage the infrastructure of our expert network!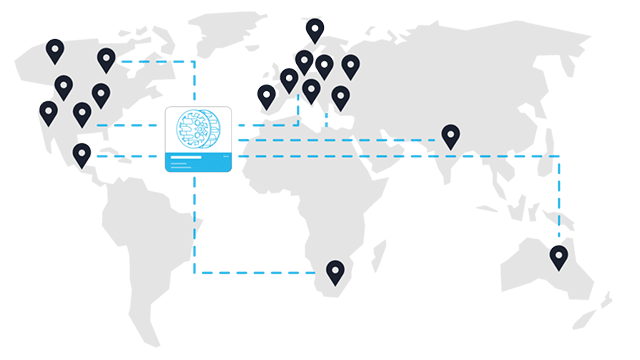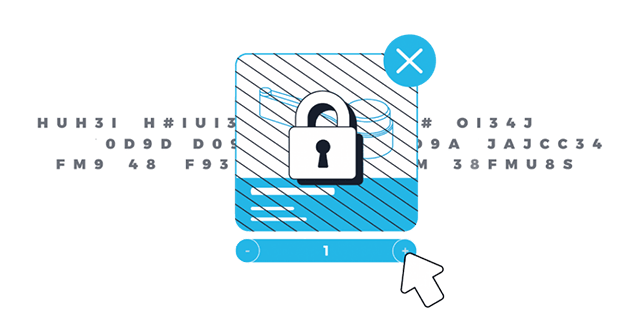 Ensuring Quality, Security and Usability
Once your ordering and sales channels are integrated in our digital inventory, you don't need to worry about order fulfillment anymore. When an order is placed it is automatically sent to the right manufacturing partner with free capacity and short delivery times. By this, we ensure high quality printing close to where the parts are needed. If requested we can also customize packaging.
To ensure high quality, we constantly monitor all printed spare parts. Moreover, we enforce printing parameters on our platform, so parts can only be produced in the requested amount and with the requested requirements – for spare parts, you can trust.
About 3D Printing
In additive manufacturing, also known as 3D printing, a "printer" is building up a three-dimensional object one layer at a time.  The printing information regarding form, color and texture is saved in a digital file. Parts can be printed in almost any complex geometry and a lot of different materials, like polymers and metals.
With 3D printing you can benefit of:
reduced total cost of ownership
on-demand production of any part
decentralized production
fast go-to-market
and much more
Learn more about 3D printing in our whitepaper.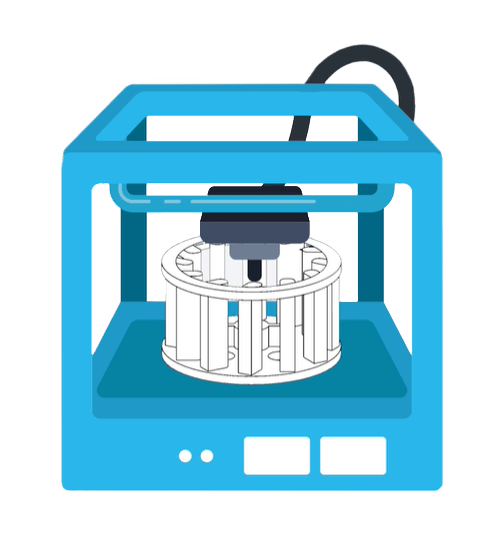 Are you interested in knowing more?
Looking forward to hearing from you! Contact us now and we'll get in touch.