Digital Inventory
A digital inventory is the basis for the additive transformation of your value chain. Store your spare parts securely in Replique's digital inventory and print them on-demand to reduce supply chain related costs.
Securely Store Your Parts in Our Digital Inventory
 Additive manufacturing offers optimization possibilities in warehousing, logistics and procurement in your company. Replique's digital inventory helps you leverage these benefits for a sustainable, convenient and secure management of your 3D models. Once a design is onboarded, the digital inventory platform – connecting our customers, print farms and other service providers – ensures convenient, fast and reliable operations.
Add new designs to the secure digital inventory. Get help and use Replique's onboarding services. We help you find the right parts and transform them in 3D printable files.
We connect your ERP and e-commerce channels to your digital inventory, for a smooth process integration. You or your customer can order parts the same way as always.
Once an order is placed, our digital platform automatically chooses the right manufacturing partner based on capabilities, capacity and location.
Manage your designs and analyse your parts, their turnover, demand and many other parameters. Get a secured payout for external orderings.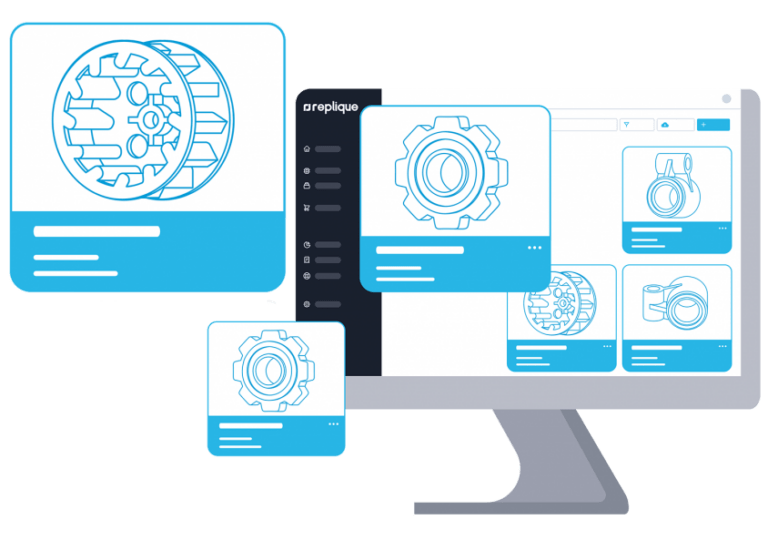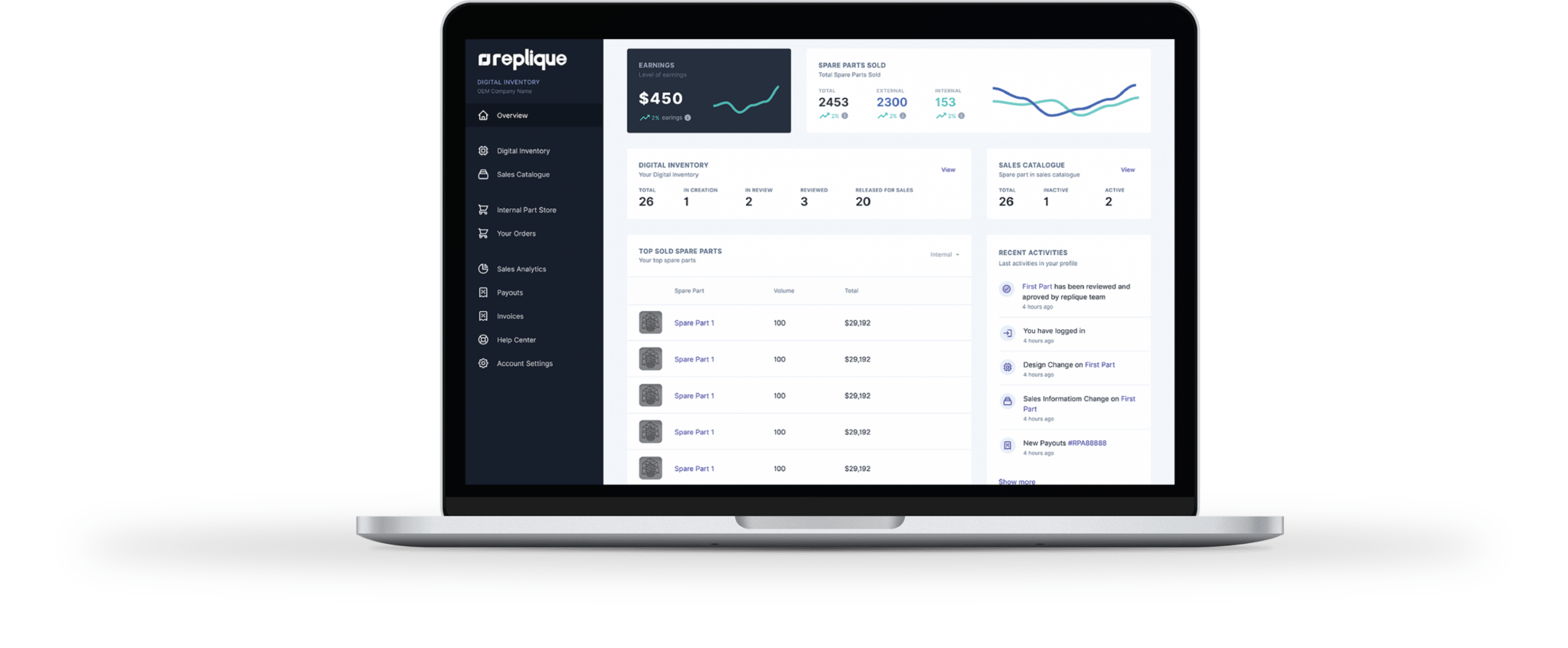 Discover the Benefits of Replique's Digital Inventory
Are you interested in knowing more?
Looking forward to hearing from you! Contact us now and we'll get in touch.