Enter the future of manufacturing today
Explore your access to the whole 3D printing ecosystem for on-demand parts
10 – 13 October 2023
Stuttgart | Hall 5, Booth 5118-3
Secure your free ticket now!
Replique at the Motek 2023
Motek is back, and this time, it's all about the future of automation! We are are excited to show you how we are building this future already today with our end-to-end 3D printing platform.
With Replique you get access to a secure digital inventory to manage and order 3D printable parts, as well as a decentral network of more than 85 production partners worldwide, covering all 3D printing technologies and materials. Get your parts produced on-demand, in the right quality, place and amount.
Our flexible and modular 3D printing platform is designed to streamline and simplify the whole ordering and fulfillment process and ensure quality during each step.
Get a sneak peek of our technology highlights at our booth in Hall 5, Booth 5118-3.
The future of 3D printing is here, and we look forward to exploring it with you. See you at Motek 2023!
Join us for an insightful presentation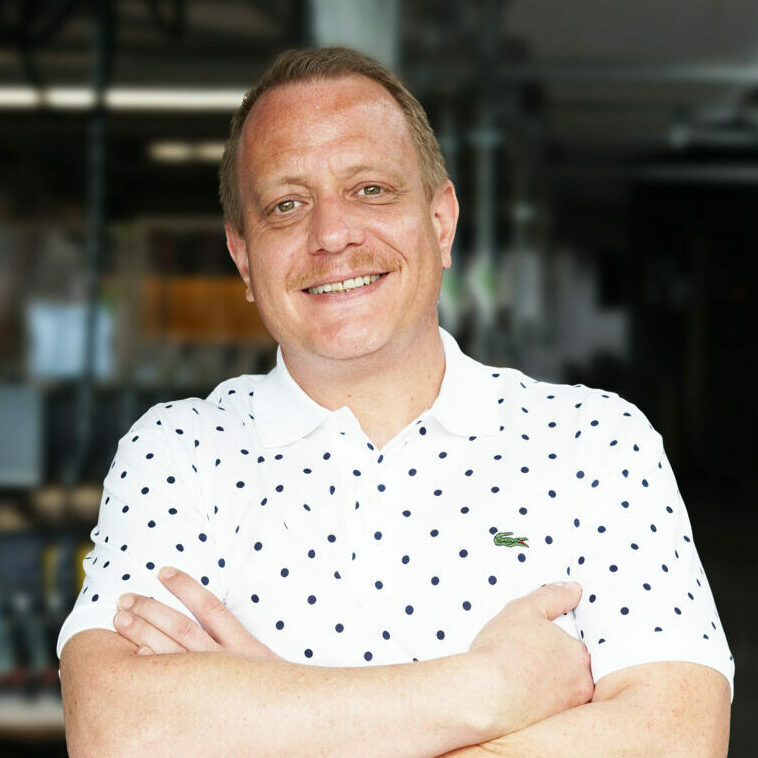 We are excited to showcase you the advantages of on-demand 3D printing through real-life use cases from different industries ranging from the B2C to B2B sector. Join our technical sales expert Mark Winker to learn about the simplest and most effective way to leverage 3D printing for your benefit.
Come by Hall 5, Booth 5435 | 13th of October, 11:00 am –  11:40 am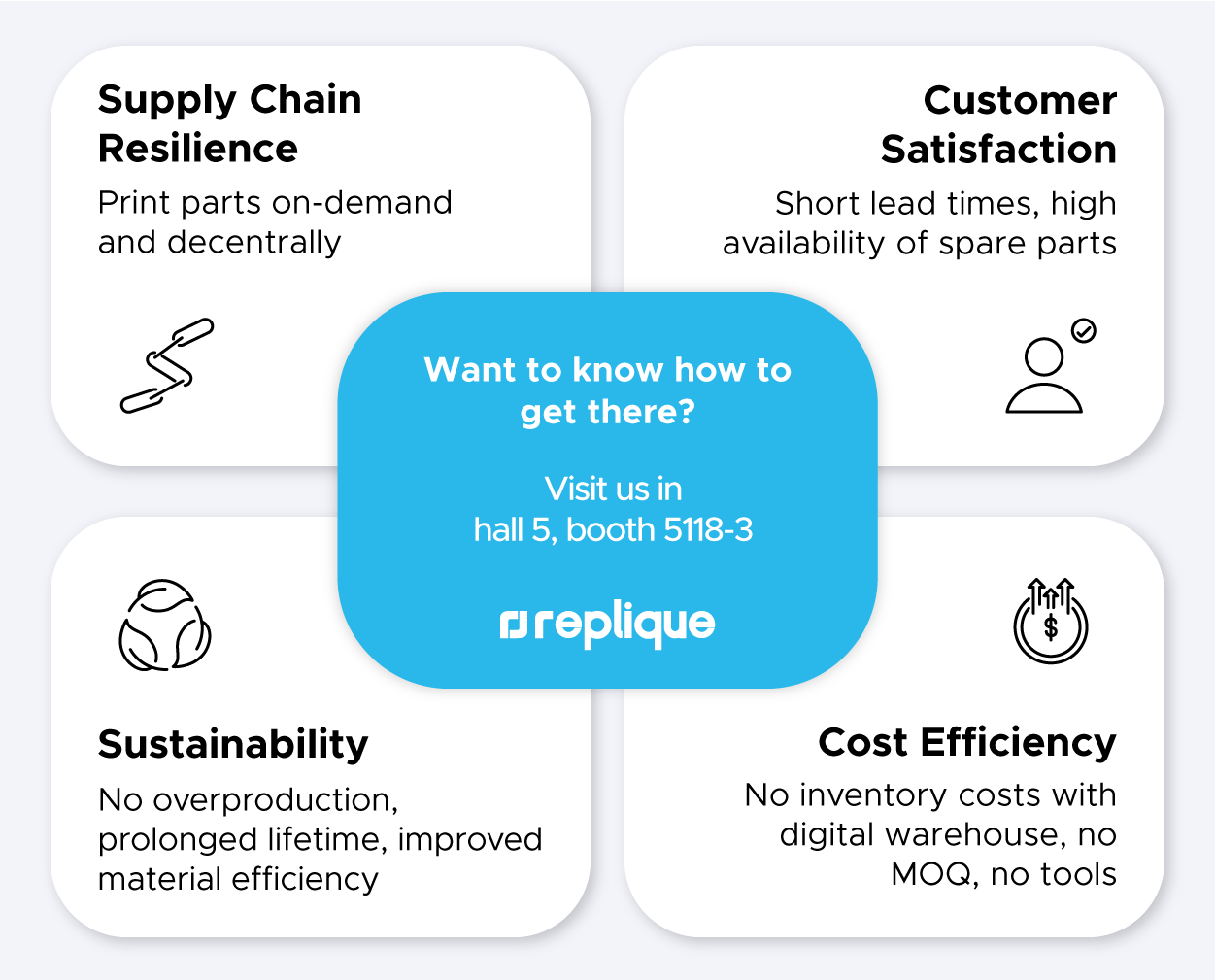 Explore exciting use cases
Polymer, metal, or ceramic – we got you covered
In order to reserve enough time for your request and have an in-depth exchange at the fair, please make an appointment with our experts at Replique.