Find the right parts for additive manufacturing!
Watch our free on-demand webinar to learn how to identify 3D printable parts from a technical and commercial perspective.
Why download the webinar?
– Get insights on design and supply chain related factors for 3D part identification
– See real application examples for polymer and metal
– Increase the success rate of your 3D printing projects
Increase your success with 3D printing!
Finding the right parts for 3D printing can seem complicated…
… Especially if you have several different parts within your portfolio.
What a luck, that you found our webinar! In our free live webinar we will share with you best practices on how to identify parts that are qualified for 3D printing from a technical and commercial perspective. General rules are supported by real application examples from the industries.
Are you not experienced with 3D printing yet or simply want to improve your success rate of your 3D printing projects? Then register for free using the form above!
Attending the webinar you will…
Get a guideline on 3D printable parts from a supply chain and design perspective
Identify the right parts easy and quick, even from a large list of parts
Improve cost efficiency within your business using 3D printing
Increase resilience of your supply chain
Design your parts in a more sustainable way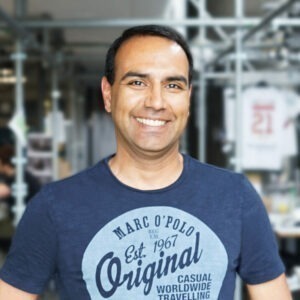 Dr. Arash Rashidi, Former Sales Expert Replique
Arash Rashidi has a Ph.D. in physical chemistry and worked over 10 years within the 3D printing industries. With his experience in materials and 3D printing applications, Arash Rashidi knows exactly, for which parts the technology offers huge advantages.