Customer Story Siena Garden – A Brand of H. Gautzsch Firmengruppe Garden Furniture Spare Parts produced on-demand and for an infinite period of time with Replique's end-to-end 3D printing platform
Eternal spare parts for garden furniture produced on-demand and for an infinite period of time.
Siena Garden offers a varied sortiment of garden furniture that provides the right solution for every garden lover. The company focuses on appealing design and a very good price/performance ratio. As part of their sustainability strategy, they started with their mission "less for more"- reducing unnecessary plastics in packaging, supporting environmental projects with a share of sales and assuring CO2-neutral transport.
Sustainability as a megatrend has a lasting impact on consumer behavior and consumers are willing to pay more for more sustainable products. Starting with selected garden furniture, sustainable product lines for Siena Garden have been developed. Among that are several 3D printed spare parts that can be ordered throughout the whole lifetime of the products.
"With our eternal spare parts we want to go one step further towards a circular economy. This is the claim of the brand Siena Garden: more care at a good price."
Peter Benthues | CDO | H. Gautzsch Firmengruppe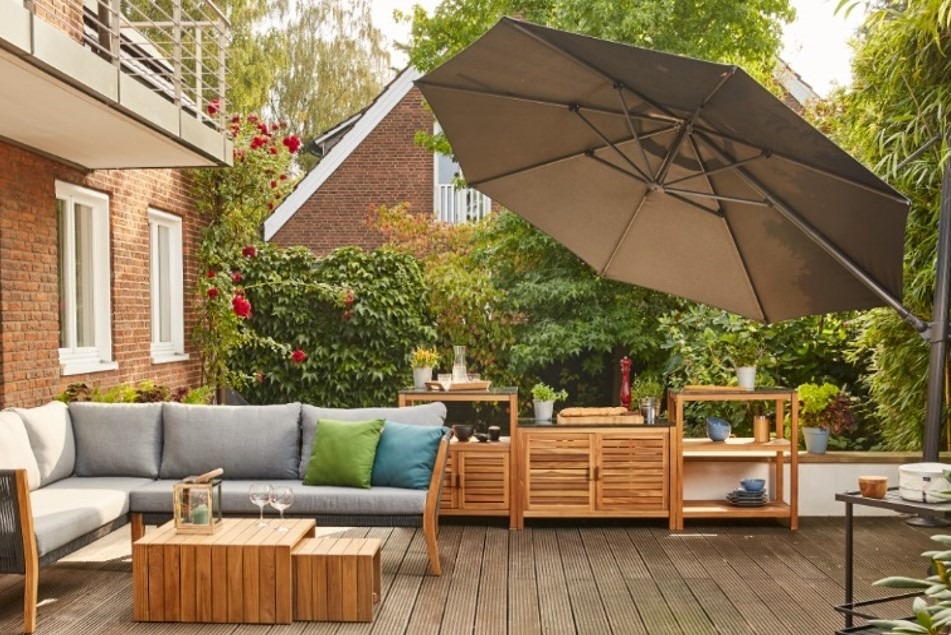 Challenge
Siena Garden was looking for a way to support their customers in their wish to repair and prolong the lifecycle of many of their garden furniture products. The company right now provides 774 spare parts. However, after serial production ends, it is often hard to procure specific spare parts. And the problem rises with an increasing amount of products they offer. Traditional production methods are not cost-efficient anymore. 3D printing was seen as an option to overcome the challenges. However, part screening and qualification was necessary, to identify the right parts, redesign them and find the right materials & technologies. Furthermore a way was needed to securely save and produce the parts.
"Due to high costs in procurment and logistics, product life cycles are shorter than they could be. This not only leads to high costs for the end-customer, but also contradicts the ethical principle of sustainability that Siena Garden has set."
Peter Benthues | CDO | H. Gautzsch Firmengruppe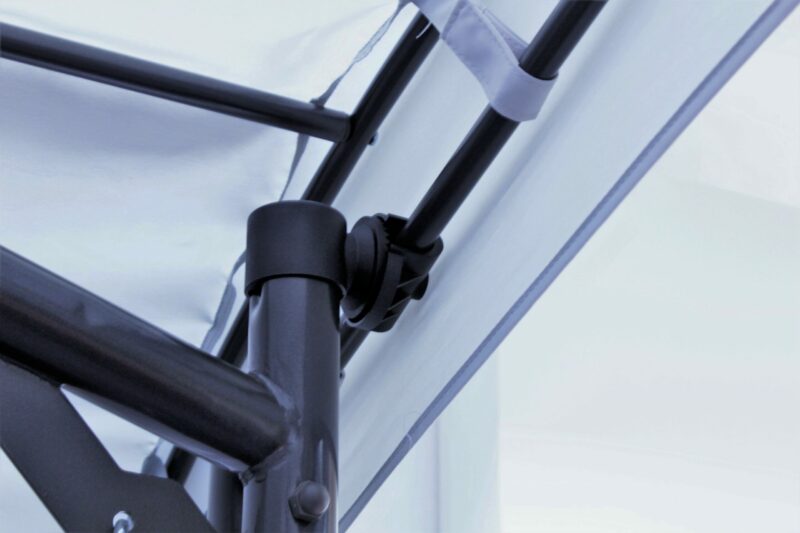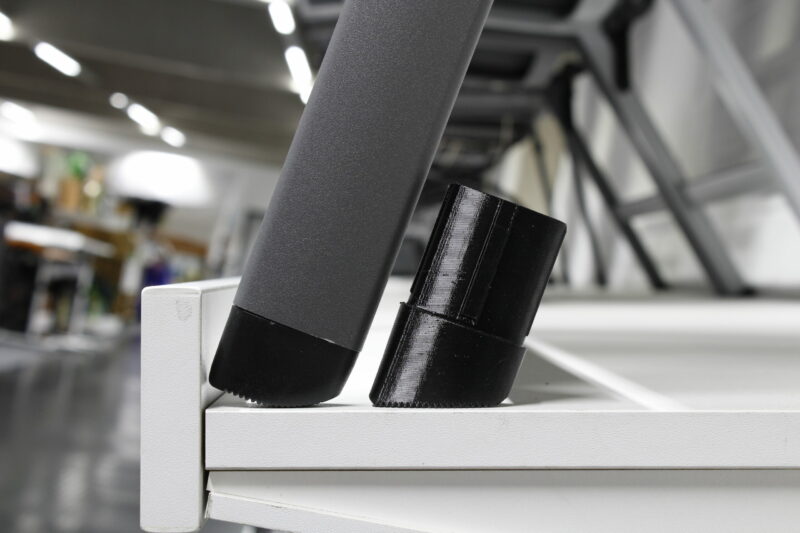 3D Printing allows the on-demand production of small series in a more cost-efficient way. Replique enables this new approach by providing a secure digital storage and providing a fast and reliable production through its decentral network of AM professionals. All parts are available on the Siena Garden online shop and can be ordered easily by their customers. By connecting the online shop to the digital inventory, production is automatically triggered within the 3D printing network.
To provide high quality of all parts, Replique conducted a deep analysis to identify parts suitable for 3D printing, redesign them and choose the right materials. This lead to a first series of 14 3D printed spare parts. The foot cap "Fofana" on the right side e.g. was redesigned for 3D printing, enabling support free printing. It is produced out of "Ultrafuse® TPU 64D", a strong and slightly flexible filament. Due to its high wear and abrasion resistance, it is ideally suited for the application. Moreover, it is UV-resistant, making it ideal for outdoor use. The slightly flexible nature of the material leads to a subtle and pleasant "rebound" effect when using the chair.
"Replique was able to not only translate our 3D printing requirements, but also implement them on the spot."
Peter Benthues | CDO | H. Gautzsch Firmengruppe
Result
Siena Garden can offer "eternal spare parts" to their customers by storing them in the digital inventory of Replique and producing them on-demand throughout the whole lifetime. With the shift from a physical to a digital inventory, Siena Garden can not only reduce costs, efforts and risk within the inventory management, but also eliminate waste in their warehouse, being consistent with their joint "mission less for more". The project shows how product life cycles can be prolonged without risk and minimized fixed costs, allowing higher customer satisfaction and a lower carbon footprint of their garden furniture. The parts fulfill all quality requirements and materials are suitable for outdoor use.
"The combination of Replique's expertise with their secure and scalable platform was a game changer for us."
Peter Benthues | CDO | H. Gautzsch Firmengruppe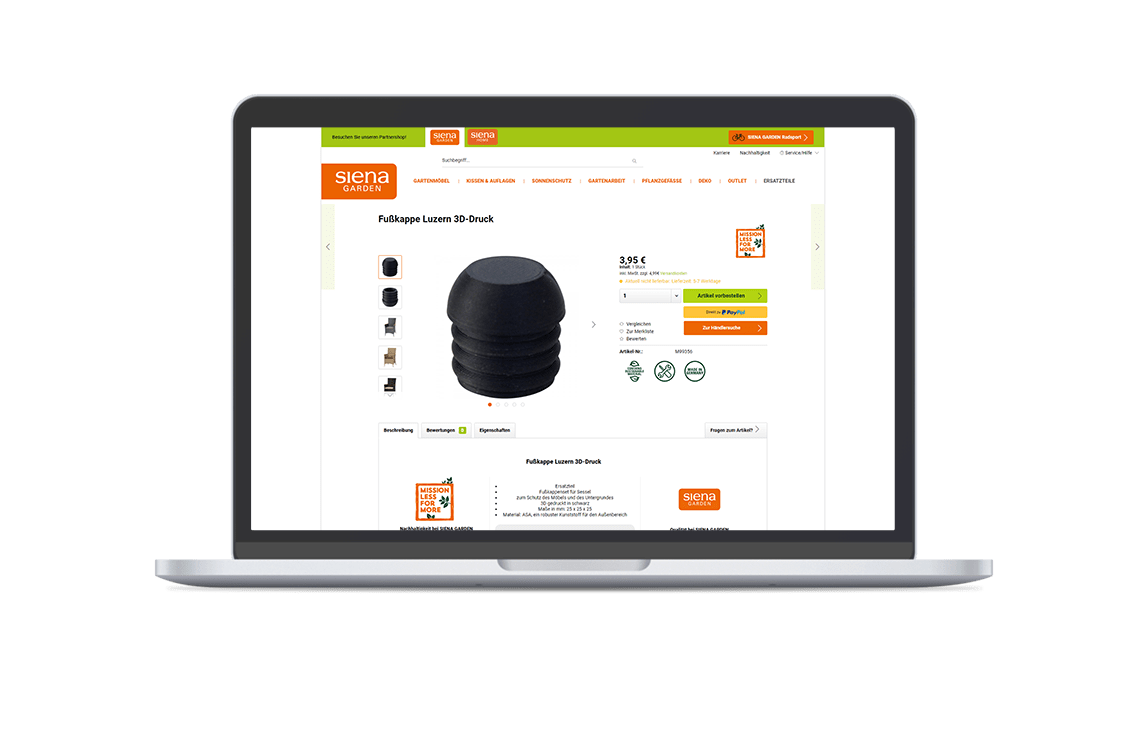 HIGHER SUSTAINABILITY
On-demand and decentral production avoid scrapping of unsold items, reduce CO2 in transport and allow to repair products for an infinite period of time.
LOW INVESTMENT COSTS
There are nearly zero extra costs for producing the 3D printed parts and part costs are reasonable.
QUALIFIED MATERIALS
Materials are chosen and qualified according to part requirement such as moisture resistance, UV radiation and abrasion.
 CUSTOMER SATISFACTION
Customers can restore damaged furniture, reduce costs (compared to having to buy a new one) and reduce their environmental footprint.
Are you interested to know more?
Looking forward to hearing from you! Contact us now and we'll get in touch.