Whitepaper & Webinare
Lesen Sie unsere neuesten Whitepapers und sehen Sie sich unsere Webinare an, um für Ihr industrielles 3D-Druckprojekt gerüstet zu sein.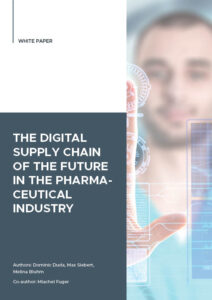 The digital supply chain of the future in the pharmaceutical industry
In the pharmaceutical industry, the availability of spare parts for production machinery is crucial …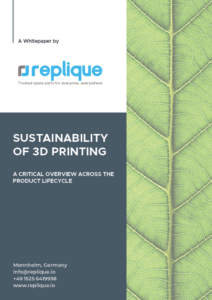 Sustainability of 3D Printing
Nowadays, to stay competitive as a company means to stay sustainable. The climate change, increasing political regulations, as well as the rising interest of customers and investors in …
Story of A Part – Wi3DP Virtual Round Table
Transforming a traditional part into a 3D printed one takes many different steps, including redesigning, material & technology selection as well as qualification. Learn more about 3 different parts and their journey in the round table.
Replique and nyris Present Spare Parts on Demand
nyris and Replique offer a solution which reduces administrative and overhead costs by automating the fulfilment service for ordering spare parts. They do this by combining …
Möchten Sie mehr erfahren?
Wir freuen uns, von Ihren zu hören! Kontaktieren Sie uns für einen Austausch.