Leaverage the benefits of 3D printing for the fast launch of new parts, efficient production of small production series,
as well as on-demand availability of longtail spare parts. Make your supply chain more resilient, sustainable and cost-efficient.
Provide Critical Spare Parts and Legacy Parts On-Demand
Do you want to ensure high spare parts availability at economically feasable cost?
With Replique you just need the design and store it in our digital inventory. Once a breakdown occurs, we print the spare part on-demand and decentrally.
Prolong the lifetime of your assets
Reduce lead time
Reduce risk of obsolescence
Reduce costs of supply (minimum order quantities, tooling)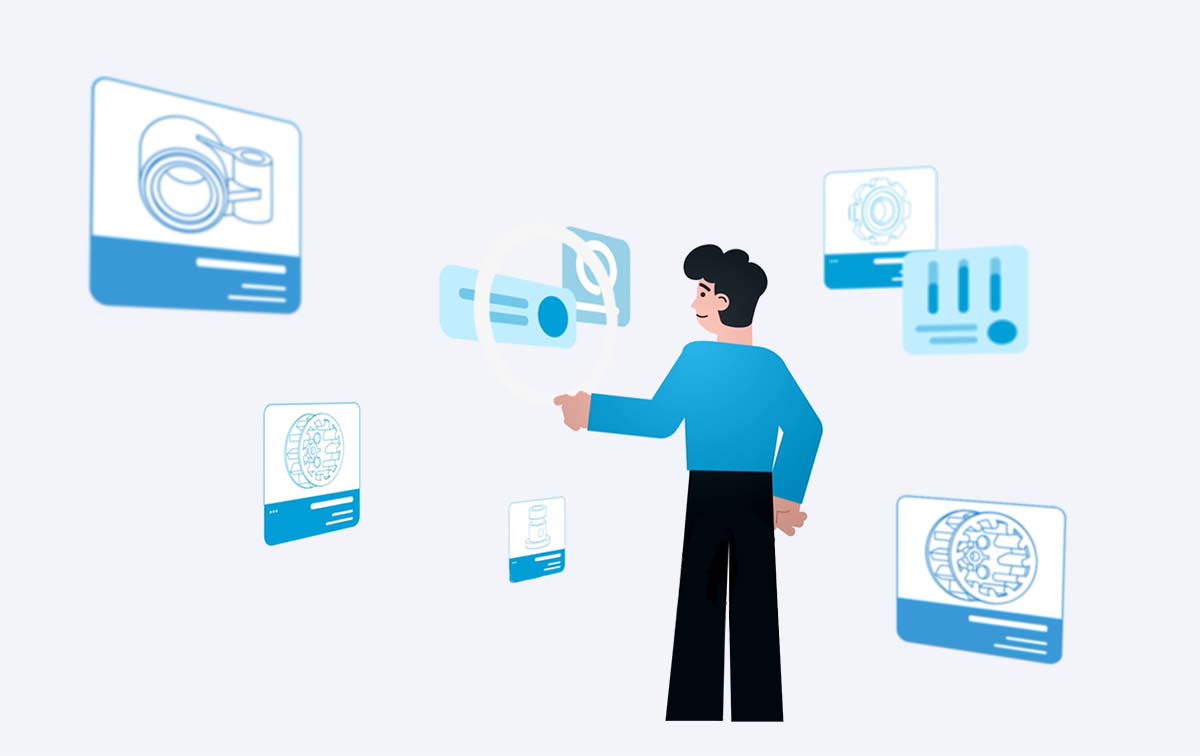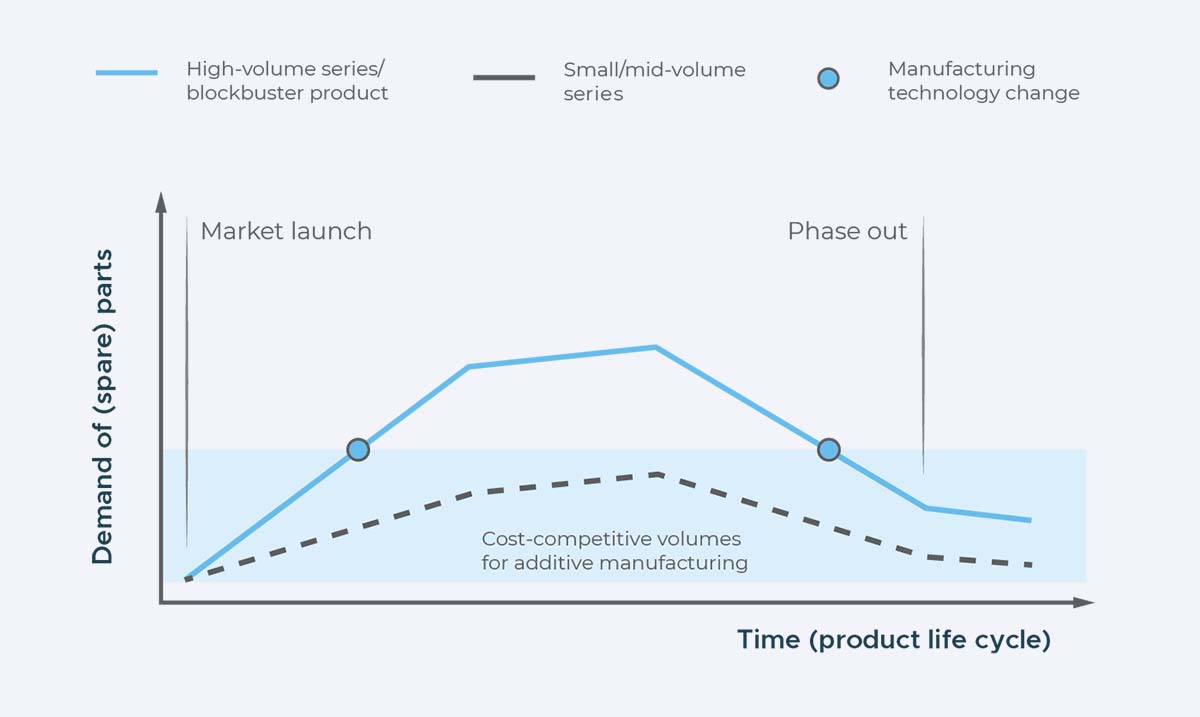 Market Launch of New Products with Minimal Investment Risks
The introduction of new products without a corresponding demand history is associated with great uncertainties and therefore high investment risks.
With 3D printing, you can launch new products in a fast, easy and risk-free way – without long ramp-up phases and with minimal investment.
And, by integrating your existing sales channels into our platform, everything works as usual, just a lot easier!
no fixed costs (no minimum order quantities, tooling)
more innovation
fast time to market
How we are providing new accessories for Miele on-demand
Make Your Supply Chain More Resilient and Efficient
Supply chain disruptions have become a serious problem in recent years. If a machine or plant comes to a standstill due to a missing spare part, costs can quickly rise to a 5 to 6 digit range.
With Replique, you have one trusted partner at your side who guarantees you high spare parts availability with its global production network. All your parts are stored in a digital inventory, eliminating your costs in warehousing and logistics. Required spare parts can be produced at any time, quickly and close to the customer via our global network. This not only makes your supply chain more resilient, but also saves CO2 emissions by shortening delivery routes.
simplify your supplier network
avoid downtimes with fast lead times
less overstock and costs in logistics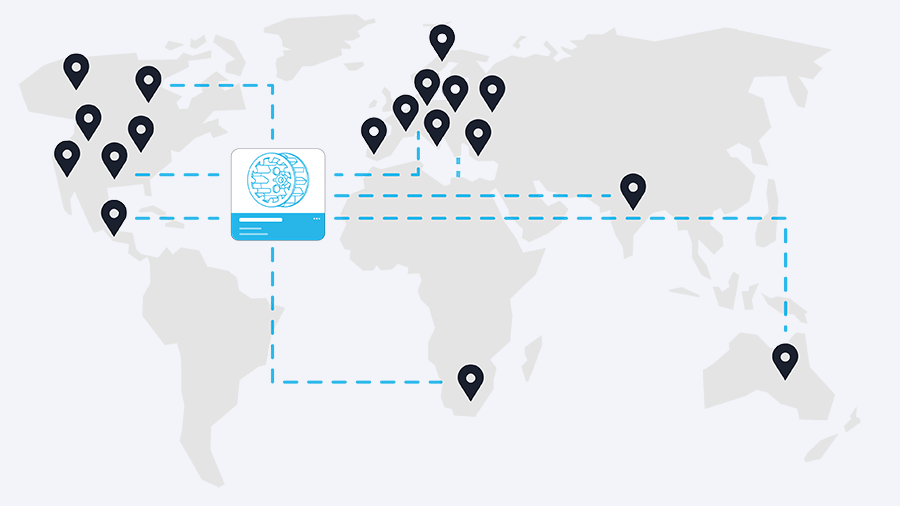 Our Value Proposition – Because We Know Exactly What You Need
We believe that services of today need to be reliable and easy to use. That's why we combine our secure digital platform with professional additive manufacturing consultation. Start your 3D printing journey with us – smooth and secure.
Security
Intellectual property needs to stay in the right hands. That is why we encrypt all data on our platform. Moreover, we close non-disclosure agreements (NDA) with all our manufacturing partners, so your design is safe with us.
Quality
We work exclusively with experienced printing partners who are certified according to ISO 9001 and who undergo an appropriate qualification process before they become part of our network. Moreover, we enforce strict printing parameters towards our production partners to ensure high quality parts.
Global Reach
With our production network, you benefit from the advantages of global sourcing and customer-oriented manufacturing. Through our platform you have access to all modern additive technologies and all common materials (polymers, metals and composites).
Engineering Expertise
Backed by BASF, our engineers support you with design knowledge as well as 3D printing technology and material expertise. We also offer 3D spare part design and simulation, reverse engineering, as well as design optimization for additive manufacturing.
Lean Process Integration
Via programming interfaces (API), we integrate our platform into your ERP system and your sales channels (Webshop). For a simple and secure order and fulfillment process.
High Scalability with Low Risk
With Replique, you can introduce new parts or expand your business in additional countries – easily, fast and without the risk of high investment costs. With our digital inventory and additive manufacturing on demand, costs only incur when parts are actually produced.
End-to-End Solution
Replique is a solution for all steps of your 3D printing journey. From design to storage, order management, production and distribution – we help you turn your projects into success stories.
Are you interested to know more?
Looking forward to hearing from you! Contact us now and we'll get in touch.