Leaverage the benefits of 3D printing for the fast launch of new parts, efficient production of small production series,
as well as on-demand availability of longtail spare parts. Make your supply chain more resilient, sustainable and cost-efficient.
Provide Critical Spare Parts and Legacy Parts On-Demand
You need to provide critical spare parts with uncertain demand? Or you support spare parts for aging assets, but many times the supplier or tooling is not available anymore?
With Replique you just need the design and store it in our digital inventory. Once a breakdown occurs, we print the spare part on-demand and decentrally.
Prolong the lifetime of your assets
Reduce lead time
Reduce risk of obsolescence
Reduce costs of supply (minimum order quantities, tooling)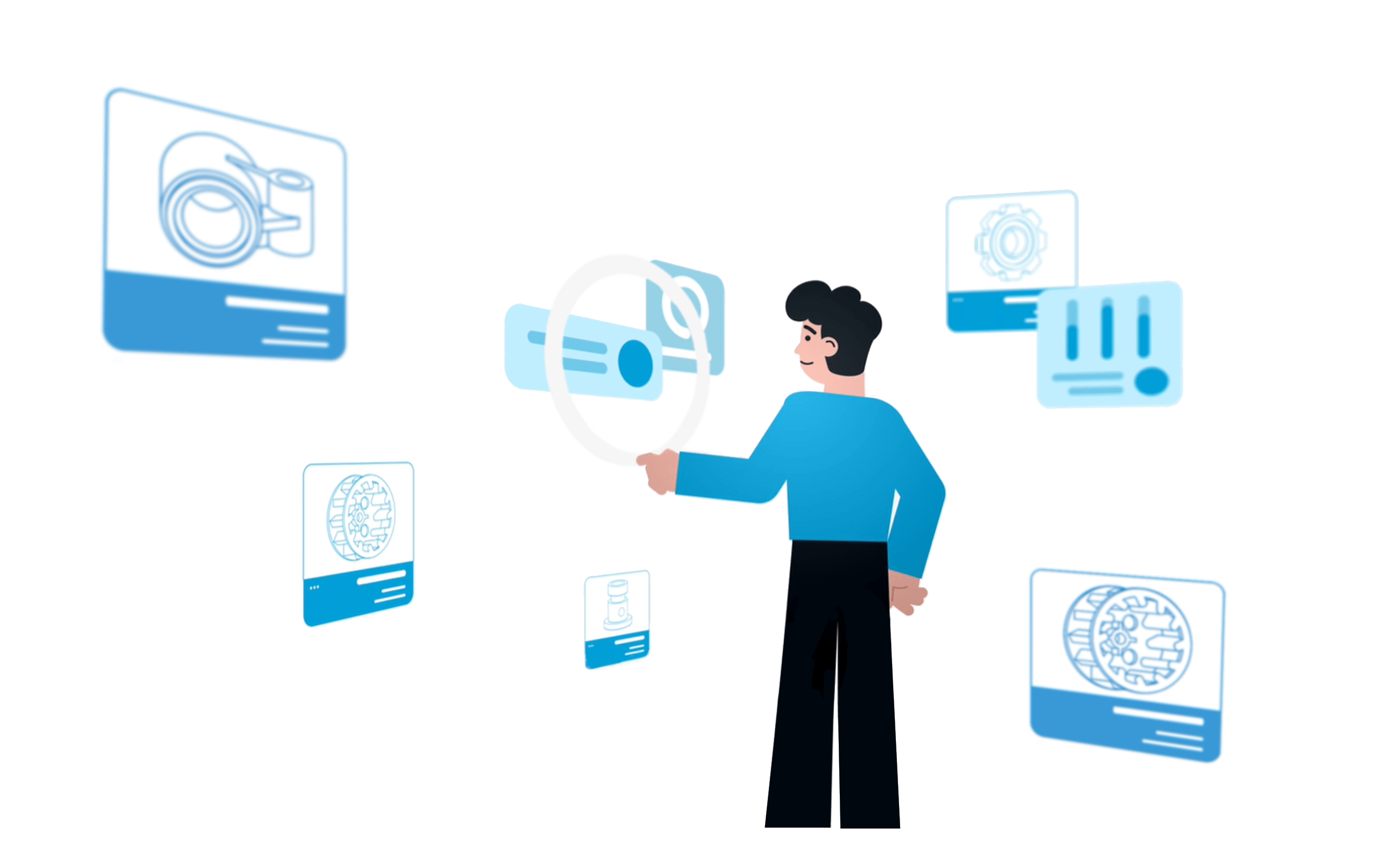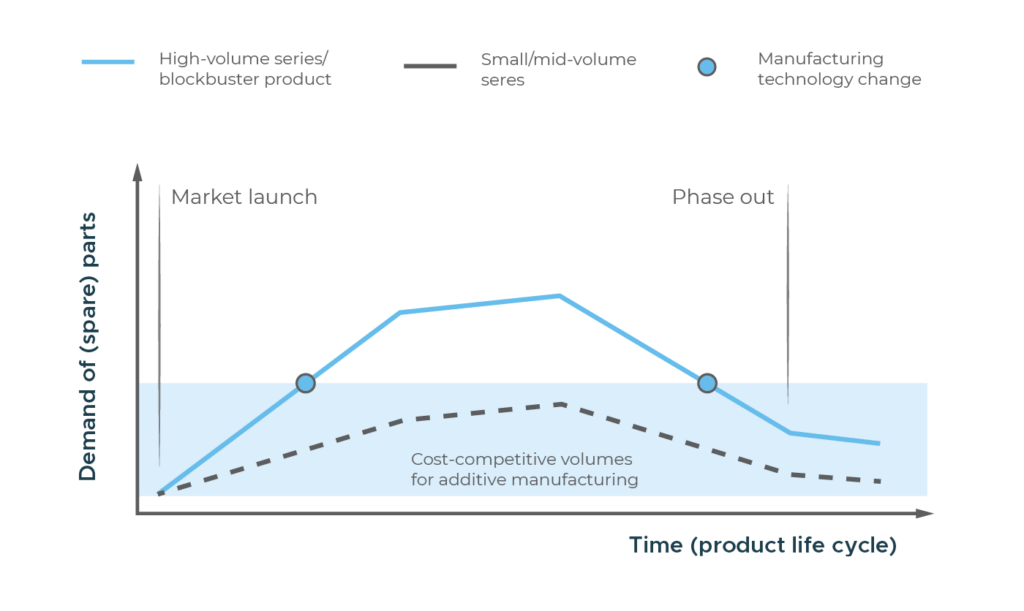 Produce Small Series, Fast and Cost Efficient
Either at the beginning of the product phase or throughout the whole lifetime – the production of small and mid-volume series is connected to high costs and risk. With 3D printing you can cost efficiently produce parts from lot size one, with close to zero fixed costs.
Launch new parts fast and risk free. For a quick and lean launch phase, we connect your digital inventory to your existing sales channels. Everything works the same for you, just a lot easier! After a while parts are ordered in high volume? Switch to conventional manufacturing as soon as you meet the break-even point.
no fixed costs (no minimum order quantities, tooling)
more innovation
fast time to market
How we are providing new accessories for Miele on-demand
Make Your Supply Chain More Resilient and Efficient
With Replique you just need one trusted supplier to provide spare parts to your customers. All your parts are stored in a digital inventory, reducing costs in warehousing and logistics. Once a part is ordered it is automatically sent to the right production partner in our additive manufacturing network. Parts can be produced everywhere and at any time, even at remote locations, making your supply chain more resilient. Plus, by producing decentrally, we can reduce CO2 in logistics.
simplify your supplier network
avoid downtimes with fast lead times
less overstock and costs in logistics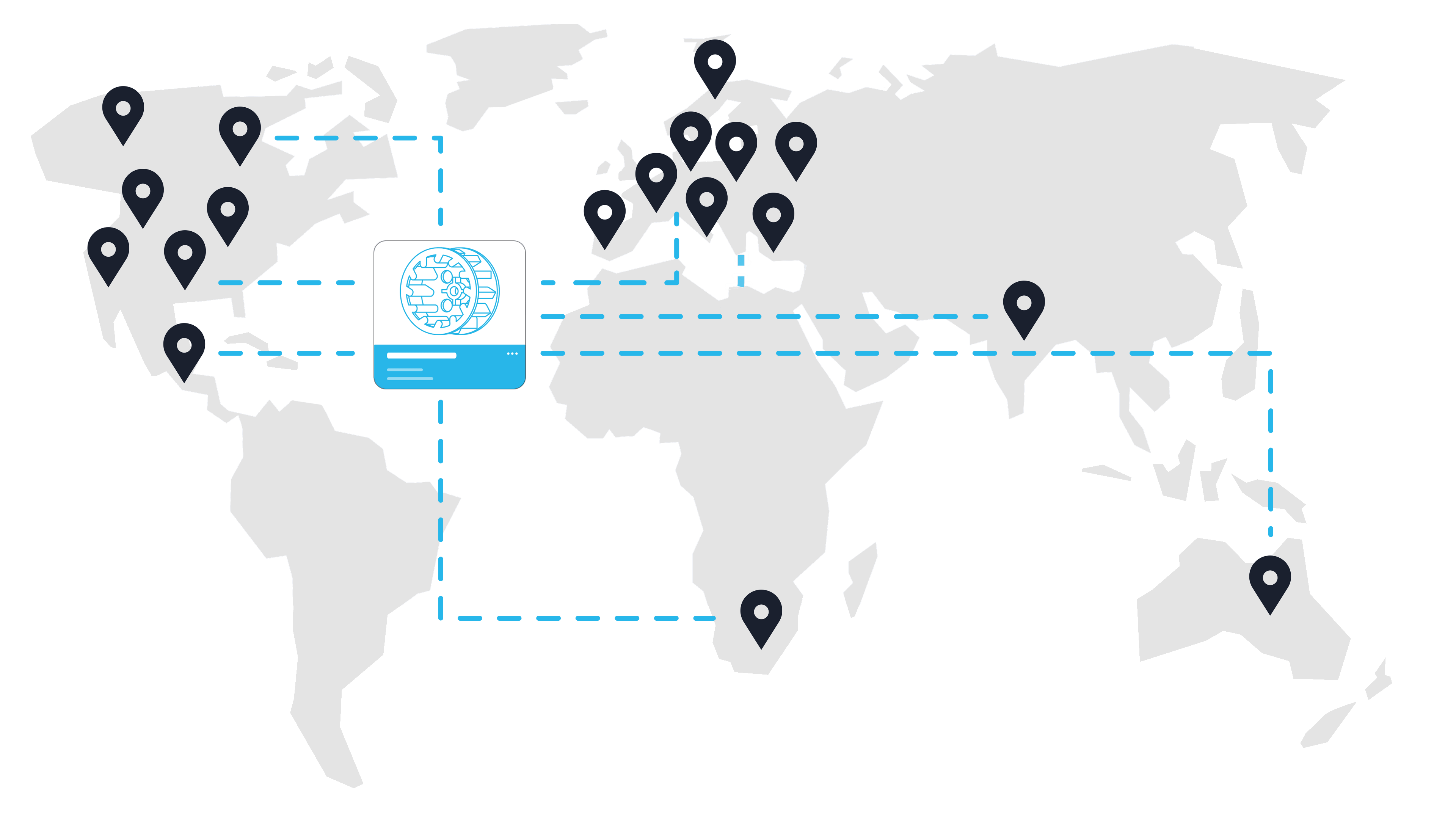 Our Value Proposition – Because We Know Exactly What You Need
We believe that services of today need to be easy to use and reliable. That's why we combine our secure digital platform with professional additive manufacturing consultation. Start your 3D printing journey with us – smooth and secure.
Security
Intellectual property needs to stay in the right hands. That is why we encrypt all data on our platform. Moreover we close non-disclosure agreements (NDA) with all our manufacturing partners, so your design is safe with us.
Quality
We recruit highly experienced and professional service bureaus to our ecosystem. Moreover, we can offer ISO 9001 certification and the qualification of manufacturing processes, e. g. according to GMP (good manufacturing practice). To top it of, we enforce strict printing parameters for our production partners to ensure high quality parts.
Global Reach
Parts can be produced anywhere, anytime. Our expert network supports all state-of-the-art 3D printing techniques and materials, polymer and metal. Manufacture close to the point of need for a efficient and more sustainable supply chain.
Engineering Expertise
Backed by BASF, our engineers support you with design knowledge as well as 3D printing technology and material expertise. We also offer 3D spare part design and simulation, reverse engineering, aswell as design optimization for additive manufacturing.
Lean Process Integration
Using API interfaces, we connect your digital inventory to your ERP system, e-commerce, or other ordering channels. Streamline the print to order process for internal and external orderings.
High Scalability with Low Risk
With Replique you can easily expand your spare part business without the downsides of high fixed costs. With our digital inventory and on-demand 3D printing we turn fixed costs into variable costs. Thus, costs only occur when parts are ordered. Introduce more parts and scale them in any countries.
End-to-End Solution
Replique is a solution for all steps of your 3D printing journey. From design to storage, order management, production and distribution – we help you turn your projects into success stories.
Are you interested in knowing more?
Looking forward to hearing from you! Contact us now and we'll get in touch.