The future of additive manufacturing starts now!
Discover the Replique platform at Formnext 2022
15 – 18 November 2022 in Frankfurt am Main
Hall 12.1 | Booth B73
Replique at Formnext 2022
At Formnext 2022, you will be able to experience the Replique platform, which enables you to provide trusted parts anytime, anywhere via a qualified 3D printing network. Get an introduction to our digital inventory, including our newly launched quality module RSure, which allows you to set a digital quality inspection and track each printed part on Replique. Come by our booth to explore some interesting use cases from industrial customers such as Alstom and Miele, learn more about our AM collaborations and chat with our experts to discover your opportunities in distributed industrial 3D printing.
We are happy to welcome you at hall 12.1, booth B73!
Launching RSure at Formnext Control, optimize & secure your AM processes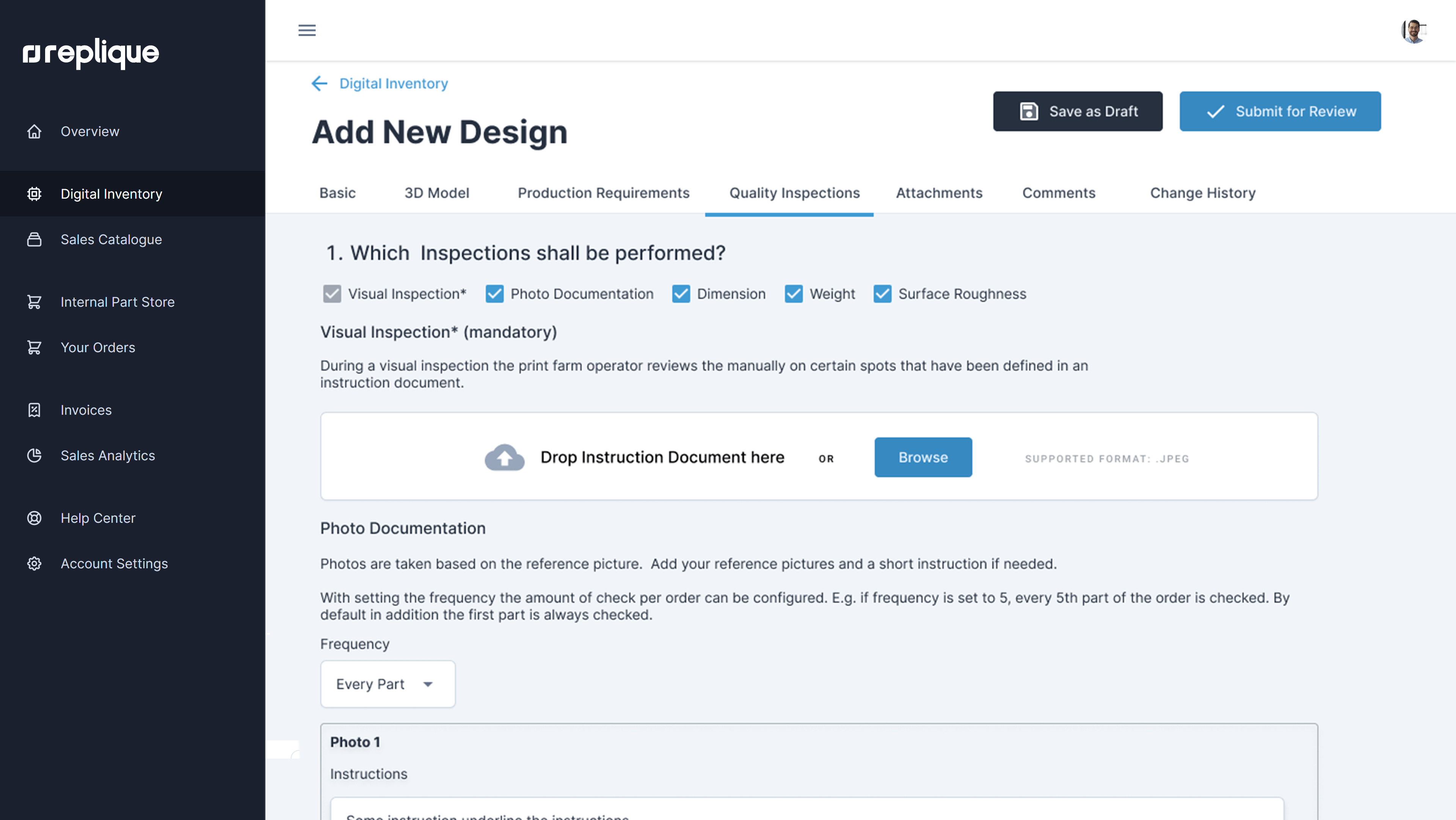 Set a digital quality inspection for print farms
(photo documentation, dimensions, weight, surface roughness)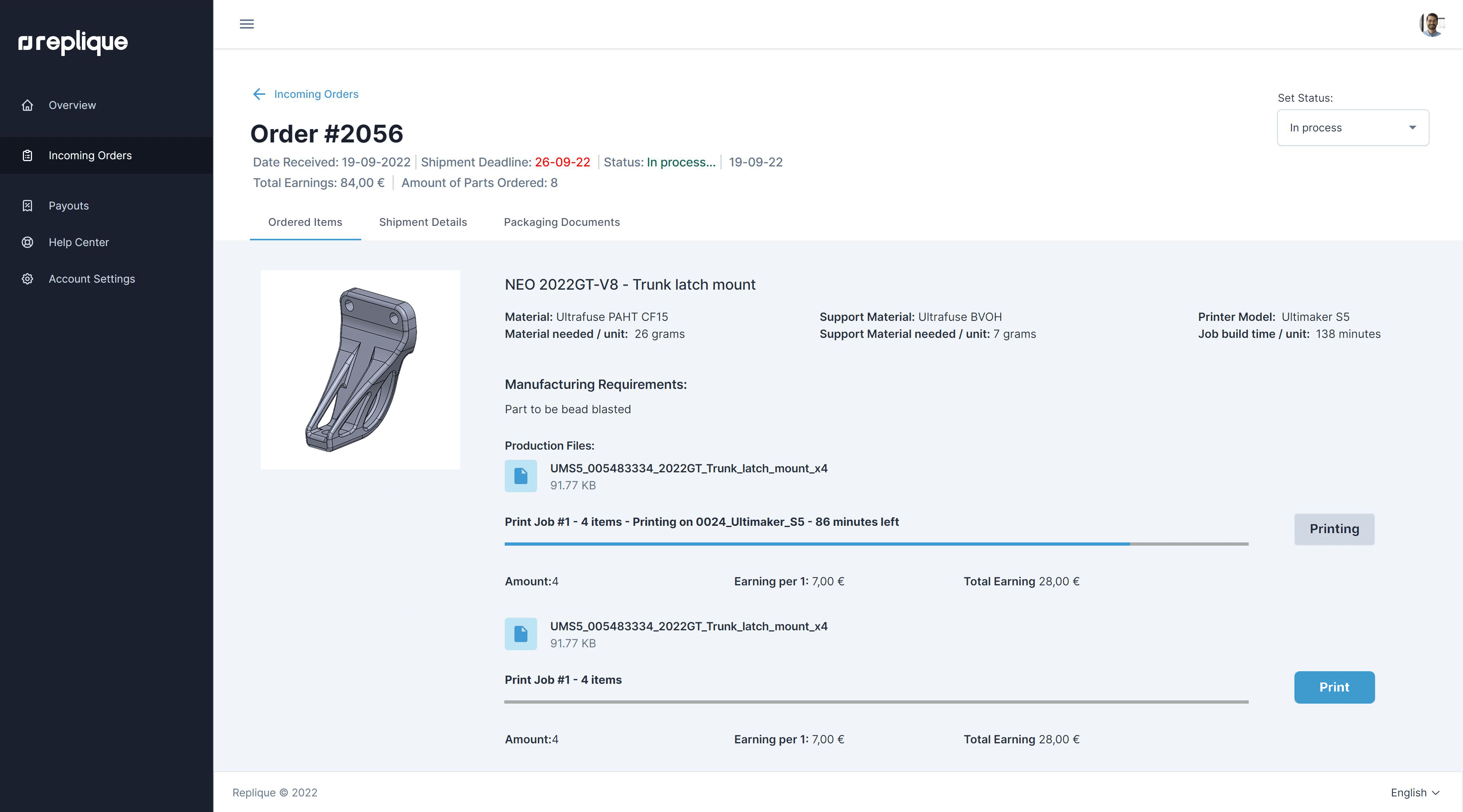 Your production files are fixed by encryption and you get a digital twin of each produced part leveraging our tracking software
Why visit us at Formnext?
Replique makes on-demand and industrial 3D printing easy: A trusted network of more than 60 print farm partners worldwide, material & technology consultation, and a simple and secure digital inventory platform for all transactions, that can easily be integrated into existing system landscape.
Visit us at Formnext to learn how our 3D printing platform can improve your sustainability, profitability, resilience, and more.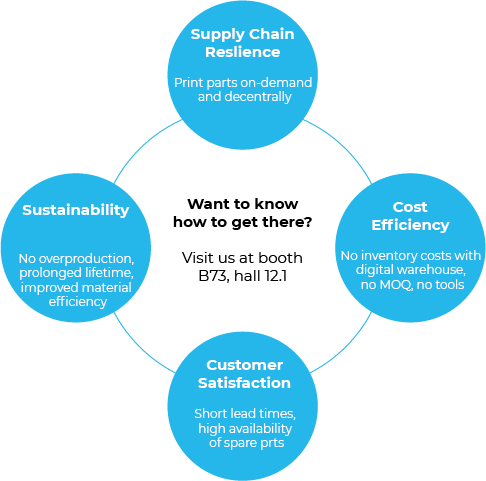 In order to reserve enough time for your request and have an in-depth exchange at the fair, please make an appointment with our experts at Replique.
We still have 50% discount tickets left for Formnext, 15 – 18 November 2022. Make sure to visit us at Replique in hall 12.1, booth B73 for a live exchange about your future in indusitrial production!